donate plasma, save lives.
Your Plasma can help patients fight COVID-19.
PlasmaSaves.org is a not-for-profit started in direct response to the COVID-19 pandemic that facilitates the donation of COVID-19 convalescent plasma to save lives.
PlasmaSaves.org pays it forward by donating $100 per plasma donation in the donor's name to God's Love We Deliver or any other Food is Medicine Coalition membernearest to the donor. God's Love We Deliver and the Food is Medicine Coalitionprovide medically tailored meals to those living with serious illness.
Read more about our beneficiaries and and special beneficiary promotions here.
PlasmaSaves.org is a member of The Fight Is In Us Coalition.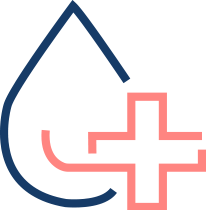 If you have recovered from COVID-19, youmay be able to help patients currently fighting the infection by donating your plasma. As a result of your infection, your plasma now contains COVID-19 antibodies, which is one way your immune system fought the virus when you were sick. Your plasma is now known as COVID-19 convalescent plasma.
donate plasma. save lives.
Not only will you be donating COVID-19 convalescent plasma to someone in need but we will be making a $100 contribution in your name to God's Love We Deliver New York or any other Food is Medicine Coalition member nearest to you. Check out our not-for-profit charity partners & resources.
submit your plasma donation receipt
Last May, our brother/brother-in-law, Michael Brekka, was diagnosed with a rare form of cancer and given 90 days to live. We tried everything in our power to help him. It was sadly not enough, and he lost his battle. After his passing, our efforts left us feeling grief-stricken, and completely helpless.
A familiar feeling of helplessness returned in March when COVID-19 hit our beloved hometown of New York City. Witnessing so many lives lost due to COVID-19 in NYC, we were compelled to take action. Watching cities across America become crippled emotionally, socially and economically motivated us to take action. So many families have experienced loss and hardship in America, and around the world, due to this novel virus.
It's our hope that we significantly contribute to the greater effort of COVID-19 convalescent plasma collection to assist in the recovery of COVID-19 patients and save lives. And, in doing so, motivating others to donate and join us — all while paying it forward to the food is medicine mission.
The mission of God's Love We Deliver is to improve the health and well-being of men, women and children living with HIV/AIDS, cancer and other serious illnesses by alleviating hunger and malnutrition. We prepare and deliver nutritious, high-quality meals to people who, because of their illness, are unable to provide or prepare meals for themselves. We also provide illness-specific nutrition education and counseling to our clients, families, care providers and other service organizations. All of our services are provided free to clients without regard to income.
Food is Medicine Coalition
The Food Is Medicine Coalition is an association of nonprofit medically tailored food and nutrition service providers. Their purpose is to provide a complete, evidence-based, medical food and nutrition intervention to critically and chronically ill people in their communities and to share the best practices in the provision of medically tailored meals and of nutrition education and counseling. The monetary contribution from PlasmaSaves.org goes to the nearest Food Is Medicine Coalition partner based on the plasma donation zip code.
The NJ Stands Up to Covid effort raises funds to cover the cost of testing and validating serum for treatment and to develop new drugs and a vaccine. The funds raised will benefit research associated with this test at The Hackensack Meridian Center for Discovery and Innovation and other innovate therapies at Hackensack Meridian Health. If you donate your COVID-19 convalescent plasma at Hackensack Meridian Health, PlasmaSaves.org will make a $100 monetary contribution in your name to NJ Stands Up to Covid.
PlasmaSaves.org is always looking to work with other organizations in the fight against COVID-19.
"We want to give back, I mean that's who we are," Brian Murphy said By Ally Mauch December 12, 2020 02:00 PM
Read More »